The Paranormality Tarot Lovers' Diary 2013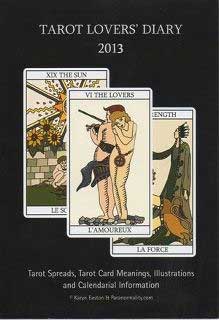 A handy A6 wire-bound 2013 diary.

Tarot card meanings section with room for your notes.

Black and white illustrations of every card from the forthcoming Tarot Lovers Tarot Deck.

Black and white tarot illustrations can be cut out and kept and used as a 'mini' working tarot deck.

Contains examples of some of the more popular spreads.

Contains all of the meanings (reversed and upright) to a standard 78 tarot deck as shown on the Paranormality website.

A beautifully designed and fully illustrated Tarot Lovers' Diary complete with standard diary info but also with much more.

An unusual event listed on each day .

The ideal gift for anyone already interested or beginning an interest in the fascinating area of Tarot.
NB. This year our 2013 diary is printed in black and white only and does not have the plastic covers.
Only £11.99 in the UK, �14.99 for the Rest of the World including postage and packing
Includes card spreads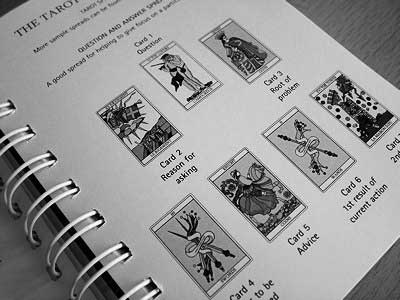 Includes card meanings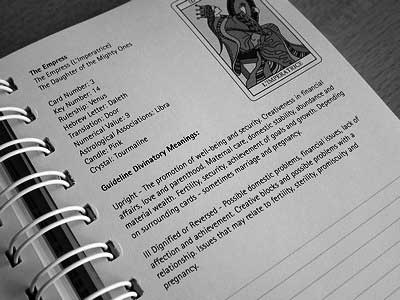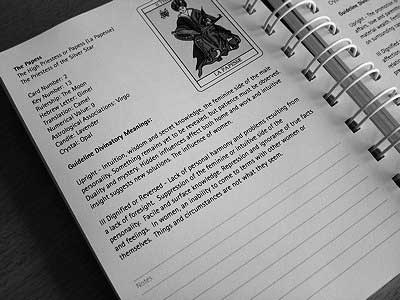 The cut out and keep mini deck section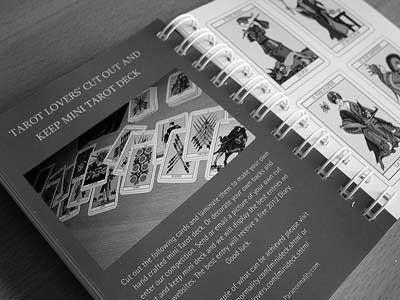 Only £11.99 in the UK, �14.99 for the Rest of the World including postage and packing
---