Learn Tarot with our Tarot Quiz App for iPhone and iPad
Paranormality.com's Second iPhone and iPad App
The Tarot Quiz is a fast and easy way to test your knowledge of Tarot. Not only is it fun to take the challenge, it is also a great way to learn Tarot and chart your progress. Your Game Centre scores are recorded and you can see how well you are doing against everyone else in the World.
The Tarot Quiz is split into two sections; easy and hard. In the easy section you are tested on just a few of the Tarot basics of each card. For example: keywords, basic Tarot card meanings and the spiritual name of each card. However if you choose the hard option then you are tested on all of the different elements of each Tarot card; for example the rulership of each card and its astrological association.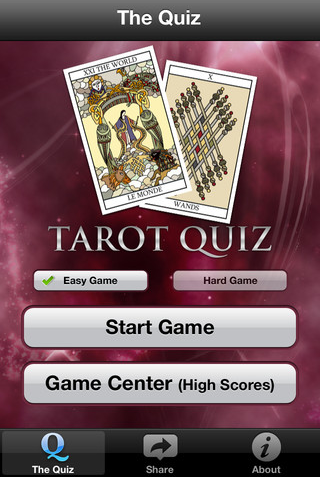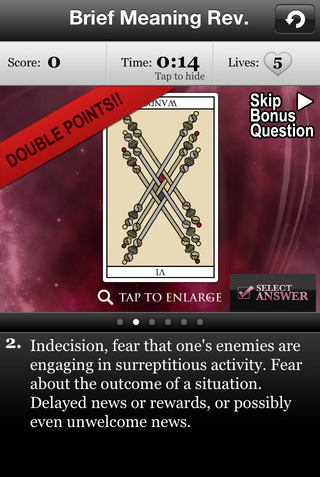 An overview of all of this information can be found on the Tarot Lovers website.
Although it is not essential for the quiz, we do strongly recommend that you download our Tarot Card Meanings app as this app forms the basis of this quiz. This app contains all of the traditional meanings and elements to each Tarot Card in a standard 78 card deck. Some of this information is also available the Tarot Lovers website.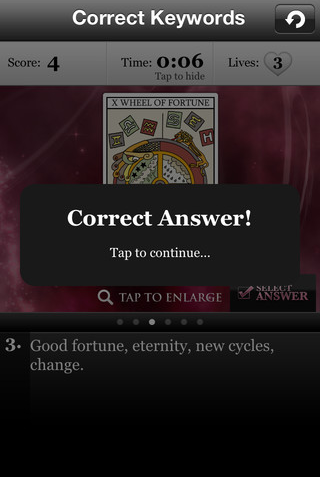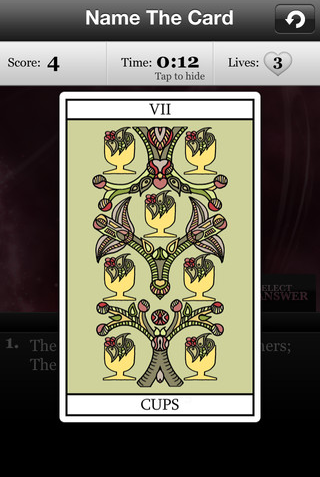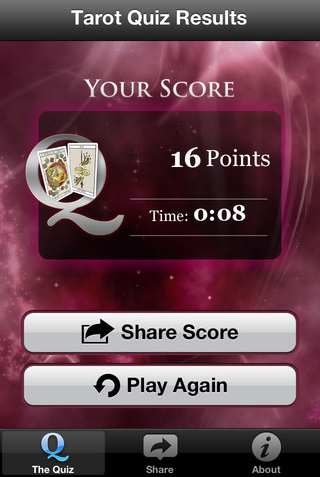 Price and download
---
---