The Paranormality Tarot Lovers' Notebook
ISBN: 978-0-9552497-1-6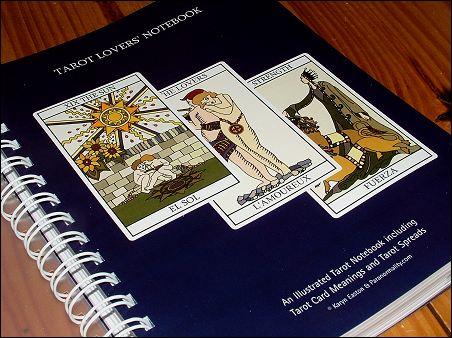 Only £16.99 including Postage and Packing
A sturdy, handy-sized wire-bound notebook (Pages 200 mm x165 mm approx., thickness 15 mm approx., 244 pages in total).

Contains 78 beautiful b/w illustrations from the forthcoming limited edition Paranormality Tarot Deck.

Contains all of the meanings of each card in both its upright and reversed positions.

Information on each major arcana card includes its: spritual name, card number, key number, rulership, hebrew letter, translation and numerical value as well as their meanings.

Contains examples of some of the more popular spreads

Has a sturdy plastic outer cover to keep it clean.

Ideal for recording tarot readings, looking up tarot card meanings or simply as a useful notebook.

The Tarot lovers Notebook is ideal for people learning the tarot and professionals alike.
Only £16.99 including Postage and Packing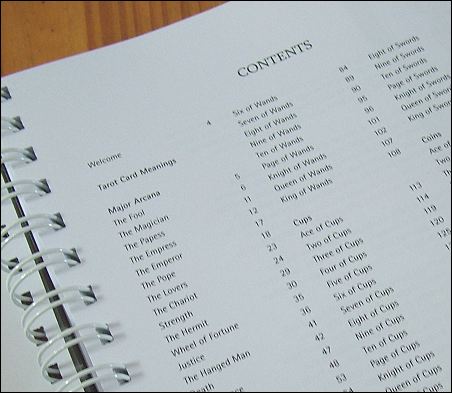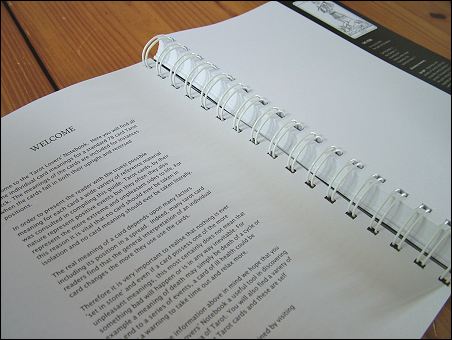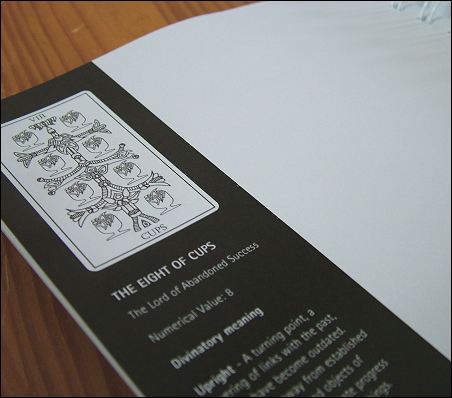 Only £16.99 including Postage and Packing